Hexagon Meetsoftware
As a technological leader in the on-machine probing and tool checking markets, m&h Inprocess Messtechnik GmbH understands the importance of software in delivering high-productivity solutions for in-process measurement. Only through applying cost-effective, easy to use, capable software, the demands of today's manufacturing processes can be met. m&h applies its in-depth knowledge of production processes at every stage of the software development process to ensure that we deliver high quality software optimised for use on the machine tool. Whether it is to perform a quick set-up, verify a critical dimension in process, or perform complex quality analysis – m&h's suite of software products addresses the needs of machine operators, production and process engineers as well as quality professionals.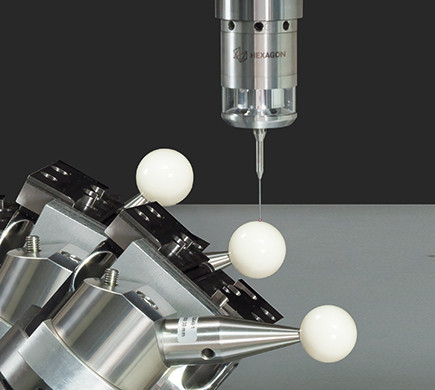 Hexagon CheckSet5
Quickly identify and correct kinematic errors. Use CheckSet5 to analyze the kinematic behavior of the 4th and 5th axis on milling machines. Review the exact condition on the machine and adjust the centres of rotation with the data collected. This lays the foundation for automated production.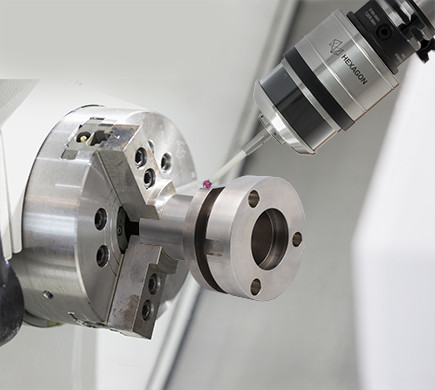 Hexagon NC Gage
NC Gage revolutionises probing on machine tools. The simple use, and innovative "Teach-in" process allow a user to create gauging programs without previous programming knowledge, even on 5 axis machines and multi-tasking machines.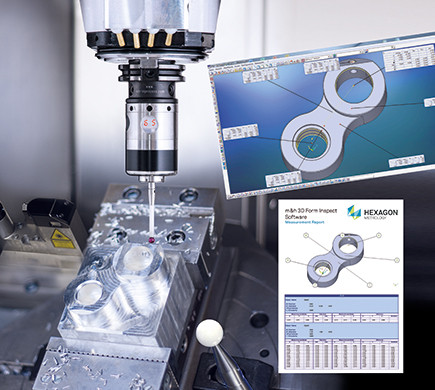 Hexagon 3D Form Inspect Software
3D Form Inspect - the proven solution for your success. Measuring and quality control on the machine tool is gaining increasing importance in progressive manufacturing plants. This software enables quick, easy measuring and logging of important geometries and shapes on all sides and with all axes directly on the machine tool. This saves time, provides safety, and enhances quality.